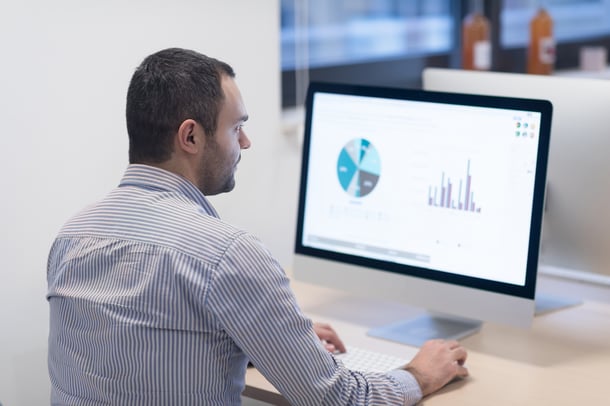 EHS Software, standing for Environmental, Health, and Safety software, is a technology solution that enables organizations to digitize and streamline their EHS responsibilities, ensuring a safer and compliant work environment. This comprehensive guide dives into the many facets of EHS software, focusing on key modules that drive its effectiveness.
Key Modules in EHS Software
At its core, EHS software is a tool designed to facilitate an array of EHS-related tasks. These tasks can range from incident management, compliance reporting, and risk assessments to sustainability tracking and beyond. EHS software provides a centralized system to foster a safe work environment while ensuring regulatory compliance.
EHS software is typically modular, with each module focusing on a specific aspect of EHS management. Here's a detailed look at these critical modules:
Incident Management

The incident management module provides a comprehensive system to track, manage, and report incidents that occur within an organization. It facilitates the documenting of incidents, the analysis of root causes, and the development of strategies to prevent future occurrences. Features may include real-time incident tracking, detailed reporting, root cause analysis, corrective actions and OSHA reporting. May use mobile app to input incident.

Audit and Inspections
The audit and inspections module provides tools for planning, scheduling, and conducting audits and inspections. It helps track findings, manage corrective actions, and ensure continual improvement in compliance and safety. Features may include scheduling, automated reminders, and corrective action tracking. May use mobile app to input audits and inspections.
Compliance Calendar
The compliance calendar module provides a centralized platform to manage all compliance-related tasks, deadlines, and events. It ensures organizations stay on top of their compliance obligations, helping them avoid penalties and maintain good standing with regulatory bodies. Features may include deadline tracking, automated reminders, and compliance task management.
Compliance Reporting
The compliance reporting module plays a crucial role in maintaining adherence to regulations at various levels. It provides tools for deadline tracking, meticulous record-keeping, and the generation of detailed reports that meet regulatory standards. The module may also include features for automatic report generation, custom report templates, and compliance notification systems.
Safety Observations
The safety observations module enables the recording and tracking of safety observations, helping to identify unsafe practices or conditions. It allows for quick initiation of corrective actions, contributing to the maintenance of a safe work environment. Key features may include observation recording, hazard identification, and corrective action management. May use mobile app to input Safety Observations.
Safety Bulletins
The safety bulletins module enables organizations to quickly disseminate important safety information, updates, and guidelines across the organization. It helps ensure that employees stay informed about safety protocols and changes, fostering a culture of safety. Features may include bulletin creation, distribution tracking, and employee acknowledgment tracking. Safety bulletins may be received and reviewed via mobile app.
Safety Meeting Management
The safety meeting management module aids in planning, scheduling, and conducting both planned and ad-hoc safety meetings. It provides tools for setting meeting agendas, tracking attendance, documenting minutes, and following up on action items.
Safety Training Delivery and Management
The training management module manages, delivers and tracks employee online safety training. It ensures that all employees are well-trained on safety protocols and procedures, reducing the risk of incidents and ensuring a safe working environment. Key features may include training scheduling, progress tracking, and compliance with training regulations. Manage both (NEO) new employee orientation and ongoing reoccurring training. Training may be taken via mobile app.
ESG Sustainability Tracking
The sustainability tracking module enables organizations to monitor and report on their ESG sustainability efforts and progress. It offers features for KPI tracking, sustainability metrics, reporting on sustainability performance, and managing sustainability initiatives.
Conclusion: EHS Software as an Essential Organizational Tool
EHSSoftware.io, with its diverse and powerful modules, is an indispensable tool for managing complex EHS responsibilities. By understanding these modules, companies can better leverage EHS software to create a safer, healthier, and more sustainable work environment.

Ready to explore how EHSSoftware.io can organize the chaos, increase employee engagement and maximize the efficiency of your under resourced EHS department? Contact us today to learn more or request an informative demo.