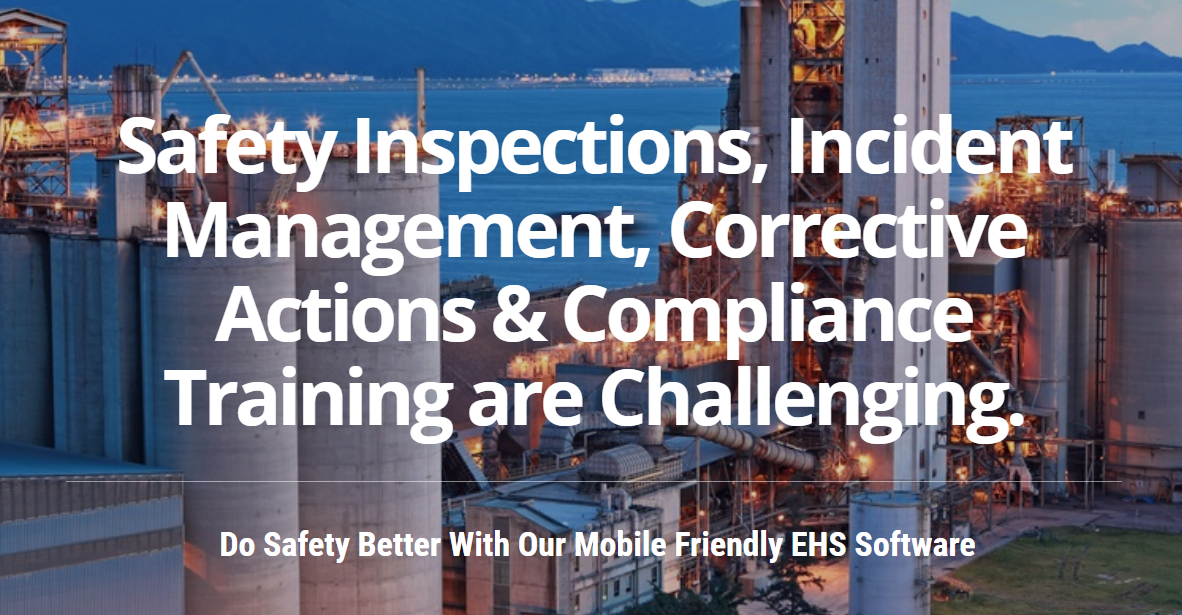 The right safety management software helps you stay compliant with industry, local, state, and federal regulations and keep your employees and visitors safe—and it should make it as easy as possible to do all that.
For example, employees often don't report near-misses, because the process is too complicated or it takes too much time away from their work. With software to make that process easy and transparent, it's much faster and convenient for employees to comply and it goes a long way in creating a culture of safety.
That's just the beginning. Here's an overview of what safety software can do for you:
Report Incidents
The Safety Incident Management Module makes it easy to gather the essential who-what-when-where-why-how information related to workplace incidents, including, but not limited to; near misses, property damage, hazardous conditions, first aid, injury and illness. Effortlessly create, print or submit required reports to OSHA.
Conduct Audits and Inspections
Audit and Inspection Management Software allows you to use standard checklists or create your own for efficient internal inspections—and prepare for external audits. You can quickly generate reports, complete with your notes, action items and photos. All of this can be done from your mobile device, so you can easily move through your facility and enter information as you come across it.
Assign and Track Actions and Tasks
Assign tasks and follow up on them. Employees can mark their action steps as complete, ensuring the transparency that drives accountability. Data analysis over the long term shows you who's consistently doing well and who needs guidance and reminders.
Safety Observations
Sometimes, a minor inconvenience or safety error goes uncorrected because it doesn't seem like a big deal. By the time it's been forgotten, it may have grown into a larger problem. Observe hazard-related performance and behaviors, identify trends over time and take action to correct any missteps. All employees can be involved in this process, empowering them to take charge of their environment.
Identify and Manage Hazards
Perform risk assessments and identify hazards on a regular basis to ensure up-to-date controls and reporting. It's easy to get a big-picture view of the data, then dial it in to specific concerns and how you can address them—a huge time savings over paper reporting.
Train Your Employees
Offer training courses related to safety, operational practices and more. Employees can complete training in their own time according to their learning style, while you track their progress and test their competence. Create and assign courses as required, run reports to identify who will need to complete training in the coming months, and keep track of certifications, licenses, safety meeting attendance and more.
Conduct Safety Meetings and Drills
The software offers a simple way to track attendance and discussion topics. You can also track safety drill participation and keep a log of what you learned and what deficiencies you identified during the drill.
Continuous Improvement
Continually improve safety with easy monitoring, measuring and auditing all in one place. Establish objectives, assign tasks to ensure compliance, organize documents and keep track of deadlines.
Customizable dashboards, effortless reporting and sharing and a fully-integrated system that allows you to pull the data you need, when you need it, allows you to save time and money while continually building a safer working environment. It's easy to set it up in the way that works best for you and your organization and we're always here to answer your questions.
Contact us to learn more about our full line of EHS and e-learning software solutions.