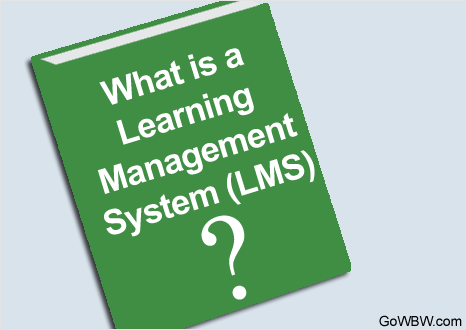 When you need to get information to your employees, how do you go about it? You could send out bulletins or call a staff meeting. Many companies hire an instructor to train employees with important new information. However, many of these methods are ineffective, expensive or time-consuming. A learning management system (LMS) automates the learning process, allowing you to create courses, assign the segments to your employees and then analyze the results.
The History of LMS
Learning management systems are not new, although the ability to work across the network is relatively new, dating back to around the birth and popularity boom of the internet (eLearning was a term first coined in 1998). Before online training, there was computer-based instruction (CBI), computer assisted instruction (CAI) and computer-assisted learning (CAL), which were all forms of individualized, computer-based learning curriculum.
The advanced software infrastructure, content library expansion and ability to work remotely (accessing content via the internet), are all new developments that have continued to push the relevance and functionality of LMS into the impressive versions available to today's companies.
LMS Capabilities
With an integrated LMS, learners are able to log in and enroll. Administrators have the ability to assign specific segments or mandatory courses to their learners to best fit their professional development needs or company requirements. Course material may be delivered in written format, bulleted points, video tutorials, interactive discussions and more. Some courses may have live segments, such as webinars or forums, for answering learner questions or facilitating peer collaboration.
As the learner progresses, he or she might face pre-testing or post-testing to help track progress and reduce repetitive training. Pre-testing can help experienced learners opt-out of the materials they are already familiar with, improving overall engagement by only presenting relevant information. Post-testing ensures the learner has understood the course material before continuing on and provides the administration with insight into the state of whole departments, the learning potential of individuals and the effectiveness of the current curriculum. The LMS will track the activity of the individual and offer records of curriculum results.
The best LMS solutions are composed of components that you may find essential to your process, providing you with the ability to:
Create class rosters and waiting lists, controlling and monitoring registration
Upload and manage curriculum content
Deliver content remotely, allowing courses to operate online with a web-based interface
Create and publish course schedules
Utilize platforms for communication, including options like email, online forums, instant messaging or chat rooms
Test students on materials
Provide reminders and enrollment for mandatory courses
Integrate with HR for tracking training activity for employment eligibility and compliance security purposes
The Advantages of LMS
Government departments were among the first groups to start regulating LMS software guidelines for integrated training abilities. Companies have realized that, much like online classes offered by colleges and universities, they can impart training materials to employees, oversee courses and track progress without being physically present for each training session.
Improve productivity levels. Keep more employees in the field with flexible training available 24-7. No more scheduled courses pulling large groups of employees away for a long day of monotonous sessions.
Empower Administration
Management can make easy content updates according to changes in policy, industry standards or compliance regulations. Administrators will also be able to stay more informed on training participation levels and even help write or edit training materials.
Provide Employees with more Development Opportunities
With content kept available 24/7, companies can focus on building to their available course curriculums and not just rescheduling training sessions and development programs.
Formalize the Training Process for future Training Purposes
Instead of relying on experienced employees passing on their processes, an LMS catalogues it and creates a consistent training experience for all new hires, ready on demand.
Take a closer look at our LMS software solutions.
To learn more schedule a 20 minute introductory call consultation.
**** If you found the article helpful please like and share ****